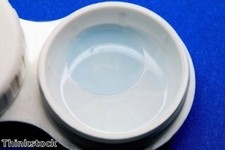 It is vital that people who use contact lenses ensure that the solution they use is replaced every day to maintain hygiene, one expert has advised.

That is the opinion of Dr Saroj Sahdev, professor and head of the ophthalmology department at KEM Hospital, who said it is important for people whose lenses require contact lens solution to ensure they are using it properly.

"It is crucial to change the contact lens solution every day," he told the Hindustan Times, adding that people who do this should not encounter any problems.

He said that reports of some people leaving their contacts in the same solution for a week at a time highlights how it is important to follow manufacturer instructions.

Solution manufacturers are well aware of this, some time ago Bausch + Lomb took steps to make its contact lens solution instructions clearer by altering directions for use for its Renu Fresh multi-purpose to remove the phrase "no rub".
by Adrian Galbreth