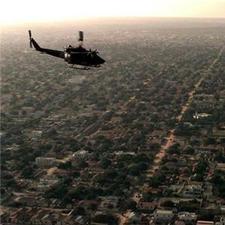 By Adrian Galbreth

Some details about how Marines in the US can get their contact lenses have been published.

Writing in Desert Warrior, Cpl M Daniel Sanchez explained that members of the Marine Corps Air Station in Yuma have access to an optometry clinic at their station.

They are eligible for free eye exams.

But station optometrist Navy Lt Samuel Jarvis told the publication that relatively few Marines are aware of the eye care facilities available to them.

In addition, there is also the Naval Air Facility El Centro in California and Yuma Proving Ground.

Marines who wore contact lenses before they signed up may be able to get free disposable ones if they can prove their user history, but Lt Jarvis warned this cannot be certain.

Former soldier Kenneth Kingsley recently wrote in the Daily Telegraph that he is surprised he was able to join the Army with such poor eyesight.

He explained he has since had laser surgery.

by Adrian Galbreth