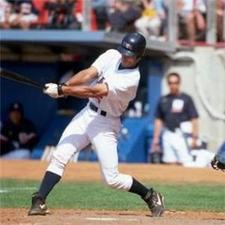 By Martin Burns

A baseball player in the US is seeking expert help to find out what is causing blurred vision in one of his eyes.

Brian McCann, catcher for the Atlanta Braves, has been experiencing blurred vision and dryness in his left eye, according to MLB.com.

He has already tried a contact lens, drops and ointment.

Mr McCann is now to see an expert in Washington DC to try to find out what is causing the problem and how it could be corrected.

He has had Lasik surgery in the past and may need the treatment again if his sight has changed in the meantime.

But the dryness might be the cause of the vision problem.

Mr McCann told MLB.com that he did not want to have the laser surgery again if it is not necessary.

Recently, Michigan Daily reported how American football player Roy Roundtree has recently started wearing contact lenses.

His vision deteriorated after he started studying at college and had to read more.

Coach Rich Rodriguez said the contact lenses had been obtained swiftly.

by Martin Burns