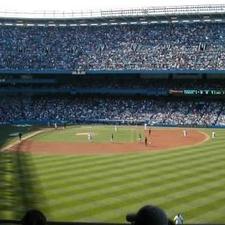 By Adrian Galbreth

A US baseball player is trying glasses to correct his vision problems.

Brian McCann, the US baseball player suffering from blurriness and dryness in one eye, is now wearing glasses to play.

He wore the glasses last week while practising and has ordered new sports glasses, according to the Associated Press.

The Atlanta Braves catcher had tried wearing contact lenses but still suffered from dryness in his eye which was not relieved by drops.

"This is probably the toughest thing I"ve had to go through," Mr McCann remarked.

A contact lens, however, was said to save another sportsman"s eye in an accident last week.

Canadian hockey player James Neal suffered cuts when an opposing player"s stick got under his visor.

Although Mr Neal suffered swelling and bleeding, captain Shayne Doan told CBC Sports that his contact lens had been claimed to protect his eye from more serious injury.

Mr Neal will not play any more in the world hockey championships now, but his career is not threatened by the injuries.


by Martin Burns