14.05.2014
Contact lens care is on list of eye health tips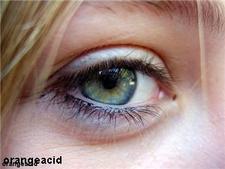 People who want to keep their eyes healthy have been urged to maintain their contact lenses properly.

The Texas Ophthalmological Association released a list of sight-saving measures as part of Healthy Vision Month and its EyeSmart awareness campaign.

People were told to follow instructions for cleaning and caring for their contact lenses and not to moisten them with water or saliva or to use outdated solutions.

Contact lenses should also not be slept in unless they are designed for the purpose.

Other advice given included wearing proper protection when playing sports and being aware of eye problems in one"s family history.

Early intervention can also prevent sight loss from problems such as age-related macular degeneration and glaucoma.

People who work at computers or close-up to objects were told to look at something 20 feet away for 20 seconds every 20 minutes.

Jeffrey Kenyon of the Michigan Optometric Association stressed the importance of children having any problems with their eyes discovered at an early stage.



by Martin Burns