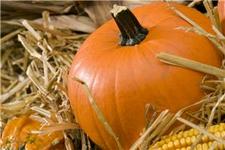 Those already planning their Halloween fancy dress outfit might want to consider going a step further and wearing matching contact lenses.

Crazy Contact Lenses could be ideal for this occasion and there are nine designs which could really take a Halloween costume one step further.

Blood Red might be great for a zombie outfit or even a vampire, while Spiral Black gives a special look that could match a witch"s or maybe even a magician"s get-up.

Wolf Black is likely to top off that werewolf costume and there is always plain white for a really creepy look that should startle other trick-or-treaters!

Or how about Cat Eye Yellow or Devil? These do exactly as their names would suggest...

Meanwhile, Wild Eyes is another brand with some scare power. Choose from White Out, Zebra, Red Hot or Knockout for a big effect.

Halloween is likely to see lots of parties take place this year as October 31st falls on a Friday.

by Emily Tait