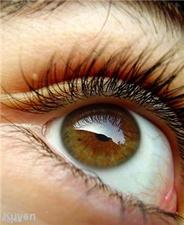 By Adrian Galbreth

Contact lenses that administer drugs to the eye have got through early tests.

Dr Daniel Kohane, who is carrying out the research with other experts, told Reuters that laboratory tests have been carried out on the contact lenses.

He said that they show the contact lenses "can release really large amounts of drug for a very long period of time at a very steady rate".

The new products are the same size as standard contact lenses and human testing is hoped to start shortly.

Dr Kohane is the director of the Laboratory of Biomaterials and Drug Delivery at the Children"s Hospital Boston.

He is working on the contact lenses with experts from the Massachusetts Institute of Technology and Dr Joseph Ciolino of the Massachusetts Eye and Ear Infirmary.

The Children"s Hospital Boston has 396 beds and is one of the US"s biggest paediatric health institutions.

It cares for children from birth until the age of 21.

by Alexa Kaczka