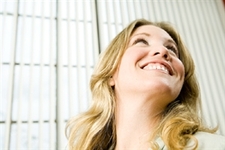 Most people believe that wearing contact lenses can have an impact upon their life enjoyment, new research has found.

The global study was carried out by the Vision Care Institute, part of Johnson & Johnson.

It polled people in countries including the UK, Australia, the US, China, Japan and several European nations.

Almost 70 per cent of people said that wearing contact lenses would have an effect on how much they enjoy their lives.

Some 67 per cent believed it would change their confidence while 60 per cent felt it would have an impact on how well they do at school or in the workplace.

Most people are now able to wear contact lenses which are available as daily, fortnightly or monthly disposable lenses and also for over night wear.
by Martin Burns