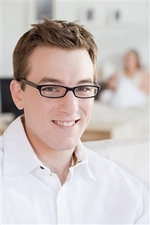 People are being urged to donate their old glasses to help a club"s efforts for an anti-blindness campaign.

Melton Mowbray Lions Club is collecting spectacles to donate to the Sight First scheme.

The glasses are checked, repaired and given a clean before being distributed globally to people who need them.

Lions Club International runs the eye camps to which the spectacles are donated, the Melton Times reports.

People in Melton who want to make a donation have until October 16th to get their old glasses to the club, which is collecting them in its Nottingham Street office.

The organisation has 45,000 clubs across the world and more than 1.3 million people are members.

Its eye health schemes have included sending surgeons to Honduras where more than 100 people, including children, were given treatment for their sight.

The body has its international headquarters in Oak Brook in Illinois.

Its current projects include providing assistance to the victims of the Indonesian earthquake.

by Martin Burns