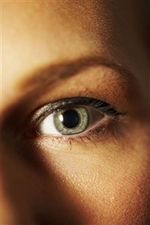 By Adrian Galbreth

Contact lens manufacturer Bausch & Lomb has announced that Fred Hassan has been elected to its board of directors.

Mr Hassan has had senior roles at a number of pharmaceutical companies. He was chief executive officer (CEO) at Schering-Plough from 2003 until its acquisition by Merck earlier this month.

From 2001 to 2003 he was CEO at Pharmacia Corporation and from 1997 to 2000 he was CEO of Pharmacia & Upjohn.

Between 1972 and 1997 he had various senior management roles at major pharmaceutical companies.

He holds an undergraduate degree from the Imperial College of Science and Technology at the University of London and an M.B.A. degree from Harvard Business School.

Gerald M Ostrov, chairman and chief executive officer at Bausch & Lomb, said: "Bausch & Lomb and its customers will benefit from Fred Hassan"s extensive global business experience and his in-depth knowledge of the healthcare industry."

Bausch & Lomb recently teamed up with Shutterfly, the online personal publishing company, to hold a photography contest to raise awareness among people of the advantages of daily disposable contact lenses.
by Alexa Kaczka