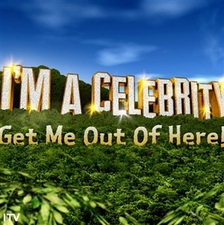 By Emily Tait

Sam Fox, star of the current series of ITV"s I"m a Celebrity... Get Me Out Of Here!, should have chosen mascara as her luxury item to take into the jungle, an expert has said.

The show"s celebrities in the Australian outback are only allowed to take one luxury item each and makeup is top choice for most of the women.

Jules Standish, a professional colour consultant, said that she believed Fox should have taken mascara to "keep her lovely eyes sparkling".

The 43-year-old ex-glamour model and singer hates snakes and spiders, and lists one of her strengths as singing to lift the spirit of the camp.

She told the I"m a Celebrity website: "I"ve done a lot of boot camps, a lot of mountain climbing, so I"m really into that kind of outdoor way of life."

Ms Standish also suggested that golden brown eye shadow might bring out the eyes of Eastenders actress Lucy Benjamin.
by Martin Burns