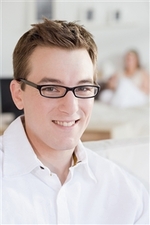 Over two-fifths of employees are unaware of the fact that employers could help them with the costs of eye care, a survey shows.

Carried out by sight charity the Eyecare Trust and healthcare provider Simplyhealth, the survey revealed that 43% of computer users are unaware that employers are legally obliged to help them with eye care if they use a computer on a regular basis.

The least aware that they are entitled to a sight test are those new to the workplace - the 16 to 24 year olds, of which 58% were unaware.

Simplyhealth"s James Glover said: "Since health and safety legislation came into effect in 1993, employers have had an obligation to protect the eyesight of employees who regularly use a computer screen for periods of over one hour, sometimes less, per day."

He added that cash plans such as those from Simplyhealth can help employers cover their duty of care responsibilities – such as paying for regular sight tests and glasses if prescribed specifically for computer use. Such plans are also cost effective and add value to employees" salary package.

by Martin Burns