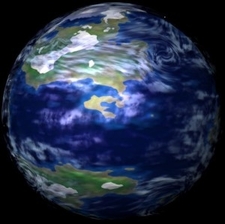 By Adrian Galbreth

Bausch & Lomb"s world headquarters in Rochester, New York, has been awarded the Energy Star rating for energy efficiency from the US Environmental Protection Agency (USEPA).

A rigorous, externally certified engineering evaluation that included electricity consumption, fuel consumption, greenhouse gas emissions and indoor air quality was conducted as part of the company"s application for the award.

Since 1992, the US national mark of excellence in energy performance has aimed to reduce greenhouse gas emissions and encourage energy efficiency with 50 types of products, many new homes and thousands of commercial and industrial buildings now featuring it.

Steve Haupt, director of corporate real estate at Bausch & Lomb, said: "The Energy Star rating helps demonstrate Bausch & Lomb's commitment to sustainability and environmental stewardship."

The company has been based in Rochester since 1853, starting as a small optical shop and growing to employ 13,000 people worldwide, with products available in more than 100 countries.
by Emily Tait