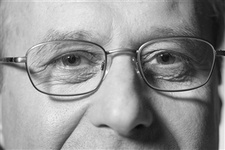 By Adrian Galbreth

Global manufacturer of contact lenses, Bausch + Lomb, has reinvented its image with the introduction of a new corporate logo and icon.

Design firm Pentagram redesigned the company"s logo and icon which incorporates its traditional blue and green colours.

It also includes a "+" sign which the company says represents its commitment to innovation and partnership with practitioners as a leader in the eye health industry.

Gerald M Ostrov, the company"s chairman and chief executive, said: "On our strong momentum coming out of last year, as well as a number of planned new product launches and market initiatives over the coming months, we believe that 2010 will be a banner year for the company and the millions of people we're so fortunate to serve each year."

The new icon and logo will be phased in gradually co-existing with the current logo for the next year-and-a-half to two years.

The eye health company employs 13,000 people worldwide and sells products in more than 100 countries.
by Emily Tait