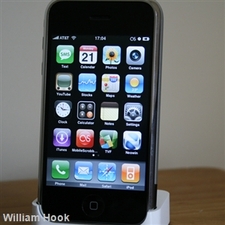 By Adrian Galbreth

A new iPhone application has been launched which is designed to improve the user"s eyesight and provide a little education as well, contact lens wearers may be pleased to hear.

PODD Media has launched Ocularis - The Eye Game, which tests and enhances the user"s optic abilities.

It features three different games, one of which is Tap The Diff where players are tasked with identifying the subtle differences between two images.

Camouflage Mania, meanwhile, asks users to locate all the objects hidden in an image.

The Color Challenge game checks for colour blindness through the integration of Ishihara graphics.

Another section of the application, entitled Eye Facts, provides the player with information on parts of the eye, different conditions and tools that can be used to improve vision.

Towards the end of last year, Apple announced that developers had created more than 100,000 apps for the App Store.

"The App Store, now with over 100,000 applications available, is clearly a major differentiator for millions of iPhone and iPod touch customers around the world," said Philip Schiller, Apple"s senior vice president of worldwide product marketing.
by Martin Burns