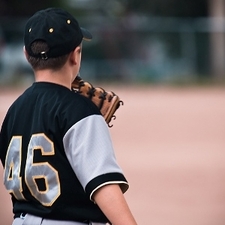 By Emily Tait

A Major League baseball player is wearing contact lenses for the first time in his sporting career, it has emerged.

After considering getting laser surgery, New York Yankees player Curtis Granderson has opted for the contact lenses, the NY Daily News reported.

Granderson told the paper: "I"ve hit enough to this point and never worn corrective lenses, so it will be interesting to see what happens.

"Maybe it will have an effect, maybe not."

Granderson said that he will see how he gets on with the contact lenses after he was told he has 20/30 vision.

He added that most people would not seek correction after being told they had this kind of vision, but because seeing better may help his game, Granderson is testing out the contact lenses.

The news comes after physiotherapist Marc Grosjean revealed to the Herald Sun that a contact lens in tennis player Justine Henin"s left eye helped her come out of retirement.
by Alexa Kaczka