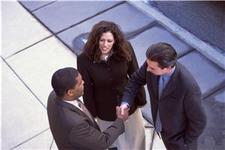 By Martin Burns

Contact lens manufacturer Bausch + Lomb has teamed up with NicOx so that the former has gained exclusive worldwide rights for nitric oxide-donating compound NCX 116 for the treatment of glaucoma and ocular hypertension.

As part of the deal, the contact lens producer will make an initial license payment to NicOx of $10 million, while NicOx will receive tiered double-digit royalties on the sales of NCX 116.

"Bausch + Lomb recognises the potential of NCX 116. We believe that their therapeutic focus offers a great opportunity to develop this molecule in glaucoma and we look forward to a strong collaboration," commented Gavin Spencer, vice president business development at NicOx.

The agreement is to be effective as of March 29th 2010.

Last month, Bausch + Lomb announced that Joseph Barr, the company"s vice president of global clinical and medical affairs and professional services in vision care, received the 2010 Heart of America Contact Lens Society Doctor of Optometry of the Year award.
by Alexa Kaczka