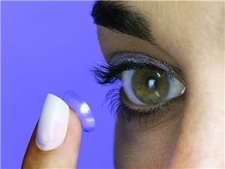 By Emily Tait

A singer said that contact lenses have helped her career no end, as she used to go without any eye care.

Dame Felicity Lott told the Indian Express that she used to perform on stage without any visual aids, but said that contact lenses helped her.

The performer, who started her career with English National Opera and has an international reputation for her voice, said of getting contact lenses: "It got better after I actually got to see the stage and the performers."

She described it as one of the two factors which favoured her career, alongside her natural tallness, which she said made her perfect for the roles of countesses and princesses.

Fellow celebrity and singer Beverly Knight recently told the Guardian that she used contact lenses in her career, but tends to don her glasses while at home. She said that the contact lenses are part of her stage outfit and when at home she prefers to just be "Bev".
by Alexa Kaczka