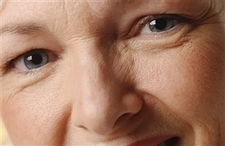 People suffering from eye inflammation, also known as blepharitis, are being reminded not to wear their contact lenses until the condition has cleared up.

According to Chemist and Druggist, many people persist in wearing contact lenses despite having styes or blepharitis, when really they should avoid wearing them until the condition has cleared up, as they are much more likely to get better faster this way.

"Do not wear contact lenses if you have an eye infection (eg, conjunctivitis), or if your eyes are red or irritated - if this happens, check with the optometrist. Also, contact lenses should not be worn when taking some types of eye drops," the source advised.

It added that, as long as the condition has cleared up, it is perfectly safe to begin wearing contact lenses again.

Recently, the College of Optometrists has shed light on so-called "old wives" tales" concerning vision and the eyes, dispelling the myth that contact lenses can "disappear" behind the eye.
by Martin Burns