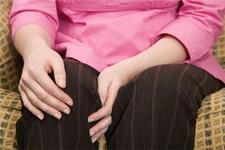 A simple new eye test may be able to effectively measure the pain caused by multiple sclerosis (MS), it has been claimed.

In a new study, experts from the University of Texas Southwestern Medical Center claim that quick, painless eye measurement shows promise as a way to diagnose MS in its very early stages and track the effectiveness of treatments.

Dr Elliot Frohman, professor of neurology and ophthalmology, director of the Multiple Sclerosis Clinical Center at UT Southwestern and co-senior author of the study, said the technique has the potential to provide a "powerful and reliable assessment strategy".

"[This will] measure structural changes in the central nervous system, both for diagnostic purposes and in clinical trials to monitor whether potential treatments can prevent deterioration or restore nerve function," he explained.


by Adrian Galbreth