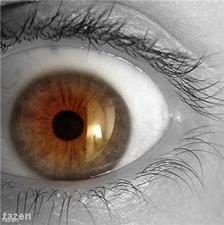 The drug gabapentin reduces the symptoms of opsoclonus-myoclonus syndrome, commonly known as dancing eye syndrome, a study has shown.

Researchers from the University of L"Aquila in Italy found success in using daily continuous gabapentin therapy in patients with opsoclonus-myoclonus syndrome who also had quadriplegia, mutism and lower cranial nerve paralysis (locked-in syndrome).

These patients" only means of communication is through vertical gaze and upper eyelid movements.

Participants in the study were given a single 300 mg dose of gabapentin on the first day, followed by 600 mg per day in divided doses on the second day.

Two of the patients experienced a reduction in ocular symptoms, so their communication and quality of life was improved.

For the other two patients, the dose was further increased and the best response was achieved with a daily dose of 1,200 mg.

In an earlier study, researchers at Moorfields Eye Hospital in London revealed study findings that suggest the inexpensive cancer drug Avastin could help to save the sight of thousands of people across the globe.


by Alexa Kaczka