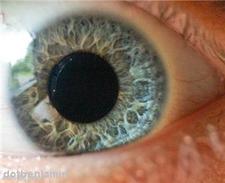 Families in the US have been warned that - while many Americans realise the value of regular eye examinations - people are still losing their sight because they fail to go for check-ups.

Health News Digest, for example, highlighted the fact that the number of people who are going blind is increasing.

Some experts recommend a retinal eye check called optomap, which some optometrists use to detect early signs of diseases such as diabetes and cancer - keeping a check on eye health means keeping tabs on what is going on in the rest of your body.

Optomap makes around five minutes to complete and is a relatively new technology that takes an image of the retinas for comparison year on year.

Therapeutic optometrist and optometric glaucoma specialist Dr Rich Driscoll spoke out in support of the optomap procedure.

"I encourage [people] to have their eyes examined with the optomap retinal exam, the latest in eye care technology, [which] provides information that can help with the early detection of diabetes and eye-related conditions."

Regular eye exams are additionally necessary for those who wear contact lenses as they ensure the correct strength of vision correction is being provided.
by Martin Burns