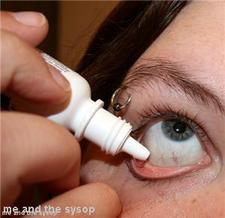 Allergan has announced that the US Food and Drug Administration (FDA) has approved its Ozurdex formula for the treatment of non-infectious ocular inflammation, or uveitis, which affects the posterior segment of the eye.
Clinical trials showed that, after a single injection of Ozurdex, the percentage of patients benefitting from the treatment was significantly higher than those in a placebo group.

Dr Scott Whitcup, Allergan"s executive vice-president of research and development and chief scientific officer, said the approval of Ozurdex offers physicians another option to treat ocular inflammation resulting from uveitis affecting the posterior segment of the eye.

"It is also a milestone for Allergan"s Retina franchise, which exemplifies our continued commitment to developing and bringing to market advanced therapies that meet the unmet medical needs of patients with difficult-to-treat retinal diseases," he noted.

In a recent related article, it was announced that a new study will explore the safety and effectiveness of corneal collagen crosslinking using Riboflavin/Dextran and Hypotonic Riboflavin in patients with progressive keratoconus and corneal ectasia.  
by Martin Burns