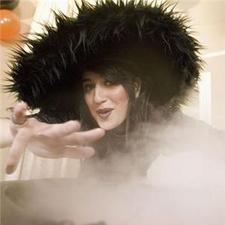 By Emily Tait

Coloured contact lenses will be particularly popular in the coming weeks as people look to complete their Halloween costumes, but care needs to be taken when wearing them, a sector body has warned.

According to ophthalmologist Dr Richard Johns, of Parkersburg in West Virginia, coloured contact lenses are a big favourite among young people but they can be dangerous if not handled or stored correctly.

His comments were echoed by the American Academy of Ophthalmology, which pointed out that extra care needs to be taken when dealing with suppliers who do not have a great reputation.

Dr Thomas Steinemann, a clinical correspondent for the Academy, stated: "Personally, I have seen far too many serious cases in both children and adults from using decorative lenses. My most recent case was a patient who was only 12 years old."

According to the Body Jewellery Shop, coloured contact lenses have risen in popularity in recent times thanks to the wide range of designs and this is likely to continue thanks to the exploits of Stephenie Meyer's Twilight characters on the big screen.
by Martin Burns