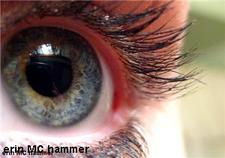 By Alexa Kaczka

It is vital that anyone thinking of wearing contact lenses first ensures that the products they are buying are from a reputable supplier, one expert has warned.

Dalie Schellen, president of the Opticians Association of Canada, said that there have been numerous incidences in the last few years of people investing in illegal contact lenses without a prescription and going on to develop vision problems.

He pointed out that contact lenses are perfectly safe to wear but must be fitted by a professional so that the size and shape is correct.

"Every year opticians across the country report incidences of eye injury due to improper oversight of contact lenses," Mr Schellen explained, adding that damage can occur within 24 hours in some cases.

Speaking to CBS, Dr Carol Karp of the Bascom Palmer Eye Clinic pointed out that contact lens wearers should not adopt a "one size fits all" approach to the products.
by Emily Tait