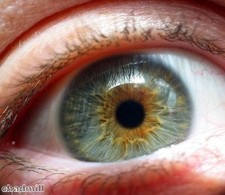 More research has been published suggesting that the so-called "superfood" Goji berries may have numerous health benefits, including improving eyesight, but that these can also be found in many other foods.

A study published by experts at Institute of Nutrition and Food Science of the University of Granada suggests that the berries contain exactly the same nutrients as those found in a variety of fruit and vegetables.

According to professor Emilio Martinez de Victoria Munoz, director of the facility, Goji berries contain antioxidants, complex polysaccharides, monosaccharides, lutein and zeaxanthin, which is beneficial to eyesight.

However, he said that "miracle foods do not exist" and claimed that the best way to enjoy good health is "a balanced diet rich in fruits and vegetables, and regular physical exercise".

According to research carried out by experts at Wilmer Eye Institute, Johns Hopkins School of Medicine, eating foods which are rich in omega-3 fatty acids can help to stave off age-related macular degeneration, one of the leading causes of blindness. 
by Emily Tait