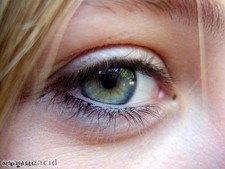 The prevalence of eye diseases among adults may be on the decline if the latest research is to be believed.

A study carried out by the University of Wisconsin School of Medicine and Public Health has suggested that the rate of age-related macular degeneration (AMD) among US adults, the leading cause of vision loss on the planet, has decreased in recent years.

The data suggests that 6.5 per cent of people aged under 40 have the disease, significantly less than the nine per cent found to be suffering from it in 1994.

Lead author Dr Ronald Klein, a resident at the university, suggested: "The decreasing prevalence of AMD may reflect recent change[s] in the frequency of smoking and other exposures such as diet, physical activity and blood pressure associated with AMD."

It comes after Advanced Cell Technology"s new stem cell therapy for dry AMD was approved for use in clinical trials by the US Food and Drug Administration.
by Martin Burns