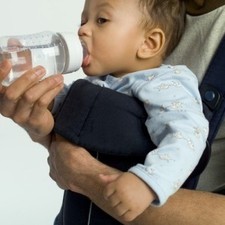 By Alexa Kaczka

One company's claims that a type of baby milk can help to improve infants' eyesight is being challenged in the European Parliament.

Last December, US baby milk manufacturer Mead Johnson's new milk, which it claims can improve eyesight thanks to a fatty acid called DHA, was authorised by the EU Standing Committee on Food Chain and Animal Health.

However, the leader of Britain's Labour MEPs, Glenis Willmott, is questioning whether research on the effects of DHA on the structural and functional role in the retina is conclusive enough.

She commented: "It is clear that there are concerns about the scientific evidence that would support a claim like this. We simply don't know enough about how DHA functions when delivered via the bottle."

Last year, research published by experts at the British Nutrition Foundation claimed that people who eat plenty of oily fish can help to maintain good vision.
by Martin Burns