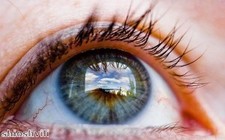 It is a bad idea for people to purchase contact lenses which help to enlarge the appearance of their eyes, according to one expert.

Bennie Jeng, an ophthalmology associate professor at the University of California, San Francisco, told KTSF that such lenses are not approved by the US Food and Drug Administration and should therefore be avoided, the Bay Citizen reported.

She said that some coloured contact lenses have been approved and these are the ones which people should go for, but ill-fitting ones which create a distorted look should be avoided.

"I"ve seen teenagers whose eyes were infected due to unapproved coloured contacts" Dr Jeng said.

However, according to a recent post on NewsMax.com, scare stories about eye infections have put some people off contact lenses, but this does not have to be the case, as they will probably suffer no consequences whatsoever as long as the manufacturer"s instructions are adhered to.
by Martin Burns