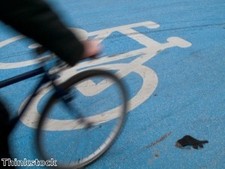 One expert has suggested that cyclists could wear contact lenses to avoid the risk of damaging their glasses if they fall.

Optometrist Brendan O"Brien spoke to Bike Biz to say that bike-lovers would benefit from using the lenses as they are more suited to physical activity, but also offer a better way to see when on the road.

He explained that the field of vision is larger and they provide better space perception and distance evaluation as the lenses move with the eye, which can help avoid accidents.

 "Contact lenses have to be the most obvious choice for cyclists [and] not just for the practical benefits such as avoiding broken glasses if a crash were to happen but also the physical improvements," Mr O"Brien stated.

Car insurance company Swinton recently reminded drivers wearing contact lenses that they need to check their eyesight regularly to ensure they are safe when hitting the road.
 
by Adrian Galbreth