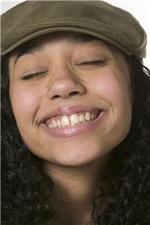 Bausch & Lomb, a manufacturer of contact lenses and eye health solutions, has had its conjunctivitis treatment recommended for approval by the US Food and Drug Administration (FDA).

The organisation"s dermatologic and ophthalmic drugs advisory committee voted to recommend besifloxacin ophthalmic suspension 0.6 per cent.

This has been developed by Bausch & Lomb as a treatment for bacterial conjunctivitis, which can cause sufferers extreme discomfort.

Corporate vice-president and pharmaceuticals president at the company, Dr Flemming Ornskov, said the decision was encouraging.

"[We] look forward to continue working with the FDA to gain final approval," he added. "Our intent remains to bring this innovative product to market."

Conjunctivitis can affect anyone and occurs when the conjunctiva - a thin layer of tissue lining the inside of the eyelid - is inflamed or infected.

The condition is called pink eye in the US and it can be spread via a bacterial infection, a viral infection or airborne irritants.

by Emily Tait