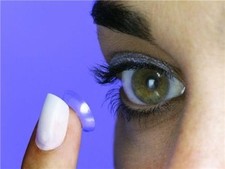 By Alexa Kaczka

Momentum is continuing to build in the contact lens industry as companies take steps to improve their products and ensure consumers have the biggest possible choice in eyewear, it has been claimed.

Jeff McLean, executive vice president of brand development and strategy for CooperVision, said that his company is one of those taking steps to drive innovation.

His comments follow the company's recent rebranding process, which has resulted in the creation of a new logo and corporate identity.

"Our new brand promise, our purpose, our values and our visual expression capture this sentiment, and signal our momentum that has been building over the past few years," he explained.

Mr McLean added that this also communicates the firm's "unique approach" to contact lens development and production.

Recently, contact lens manufacturer Vistakon announced it is targeting further growth in the sector after releasing its latest corporate strategy.
by Alexa Kaczka