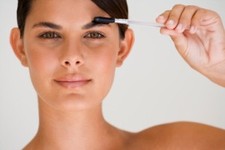 It is important for women to remember that it is possible to buy some real eye makeup bargains without compromising on quality, an expert has claimed.
 
Lezah Senga, writing for Truly Fair Cosmetics, has highlighted the benefits of shopping for these products online.
 
She praised the opportunity this buying technique provides for experimentation, as it allows people to try a wide range of different products without being as conscious about the price.
 
When buying online, testimonials and feedback from existing customers can be a great way to get a feel for the retailer you are considering, she suggested.
 
Ms Senga said: "It is good to know that cheap makeup can be a great deal for people who prefer expensive brands. You can buy your favourites for much lower prices than you would otherwise be able to do."
 
Blog Her writer Erin Bailey recently suggested women try smoky effect eyes next time they are in a rush to go out, as this is a quick but effective eye makeup technique.
by Adrian Galbreth