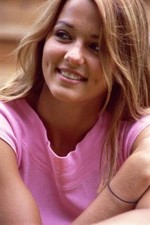 For years, people have been able to wear almost any type of garment or buy any accessory to match their hair or outfit, but nowadays people can take it one step further by investing in coloured contact lenses.

The rising popularity of coloured contacts was recently highlighted on DNAIndia.com in an article which noted how it is now possible to combine vision correction with the latest fashion.

Divya Pathumalai, a student, told the website that she has long been a fan of coloured contact lenses.

"Coloured lenses look really stunning on some people, and I started wearing them because I just wanted to see if it would suit me. I began with brown, and then moved on to a variety of shades," she added.

Recently, the team behind the zombie show The Walking Dead also revealed that coloured contact lenses play a big role in bringing the series" monsters to life.
by Martin Burns