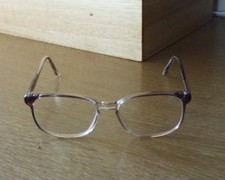 By Adrian Galbreth

The Indian Vision Institute has opened in Hyderabad, offering the opportunity for people to learn how to diagnose problems such as myopia and prescribe contact lenses.

It is hoped that the creation of the institute will provide the 100,000 optometrists that India needs.

More optometrists are needed as in urban areas there is just one to every 600,000 people and in rural areas this ratio jumps to one eye doctor per 1,000,000.

The $180 billion vision industry is currently dominated by Chinese, US and European manufacturers, but the creation of the Hyderabad institute aims to help Indian firms get involved in the multi-billion dollar sector.

An increase in the number of practicing optometrists in India would mean that people have access to cheaper solutions to their eye problems, as well as the benefit of accessing modern technology.

Dr Rajat N Agrawal recently developed a new device to help those who have gone blind through age-related macular degeneration to regain their sight.

by Adrian Galbreth