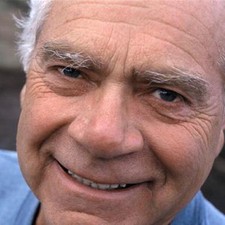 For years, cataract surgery has enabled many people to benefit from clearer vision and a better quality of life, but for others the procedure is not as effective as it could have been.

However, all this could be set to change thanks to two recent studies that add to the growing body of evidence that a new approach to cataract surgery could be safer and more efficient than today"s standard procedure.

The new approach involves using a special femtosecond laser, which has been approved by the US Food and Drug Administration but is not yet widely available in the United States.

In the first study, a team led by Dr William Culbertson, of the Bascom Palmer Eye Institute at the University of Miami School of Medicine, studied how pre-treating cataracts with the femtosecond laser affected the level of ultrasound energy needed to soften the cataracts.

In the study, 29 patients had laser cataract surgery with a femtosecond laser in one eye and the standard cataract procedure, called phacoemulsification, in the other; after cataract removal by either method, intraocular lenses were inserted into eyes to replace the natural lens and provide appropriate vision correction for each patient.

The results of the research showed that the use of ultrasound energy use was reduced by 45 per cent in the laser pre-treated eyes compared with the eyes that received the standard cataract surgery procedure, while surgical manipulation of the eye was reduced by 45 per cent in eyes that received laser pre-treatment, compared to manual standard surgery.

Dr Culbertson commented: "The combination of precision and simplification that is possible with the femtosecond laser represents a major advance for this surgery."

In the second study, a team led by Dr Mark Packer, of Oregon Health and Sciences University, confirmed several advantages of laser cataract surgery.

They assessed the safety of laser cataract surgery in terms of loss of corneal endothelial cells, as measured after cataract surgery.

The experts found that when laser lens fragmentation was used in 225 eyes, there was no loss of endothelial cells, while the 63 eyes that received standard treatment had cell loss of one to seven per cent.

Dr Packer commented: "Our finding, that laser lens fragmentation appears to protect corneal endothelial cells, represents a significant benefit of this new surgery.

"This procedure is safer than standard cataract treatment and is likely to mean better vision and fewer eye health concerns for cataract patients, over the long term," he concluded. 
by Alexa Kaczka