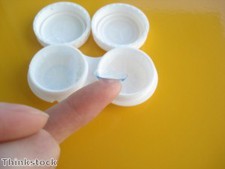 Those considering moving to wearing contact lenses should follow a handful of quick and easy tips in order to make the transition as easy as possible, an expert has claimed.

Leonard Lai, writing for Asia One, has highlighted the importance of careful handling of the lenses and said that this will minimise the risk of any problems emerging.

He said that those new to using contact lenses should make sure that they take them out before going to sleep.

People who forget to do this will find it more difficult to remove the contact lens the next morning – they could even risk breaking it and needing medical help to get it removed.

For those who have forgotten to remove them, Mr Lai advises that they use eye drops or saline solution to lubricate them before they are taken out.

"This allows your lenses to come off more easily," he claimed.

The columnist also highlighted the importance of following the contact lens instructions as to length of usage, warning against wearing two week lenses for extended periods.

He said that this increases the risk of a bacteria build up, which could cause complications that might need medical treatment.

Elliott Myrowitz, chief of optometric services at Johns Hopkins University"s Wilmer Eye Institute, claimed that those with longer-lasting lenses that need to wear them for a day or two longer than advised should take steps to reduce this risk.

He told the website: "After you pop them out, douse your lenses with an all-purpose cleaning solution and rub them with clean fingers for at least ten seconds. Then rinse with more cleaning solution before storing them in your case with fresh solution."

A recent development by a team at Auburn University could see this advice change as contact lenses capable of dispensing medication may make the use of eyedrops obsolete.
by Emily Tait