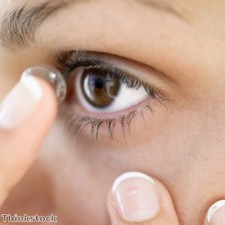 Millions of people around the globe suffer from eye problems, but many are not benefitting from optimum vision correction – something recently highlighted by one man who has made the switch from glasses to contact lenses.

Patrick Findle told WFMZ.com that he used to manage his presbyopia with bifocal glasses but it got to the point where they were simply not effective enough and he decided to give contacts a try.

He told the news source that glasses felt like a "compromise", whereas multi-focal contact lenses give him the ability to see "near and far" at the same time without having to change them, unlike glasses.

"With multifocal lenses, both seeing the computer screen and reading are clear and easy. My correction with multifocal contact lenses is 20/20," Mr Findle told the news provider.
by Martin Burns