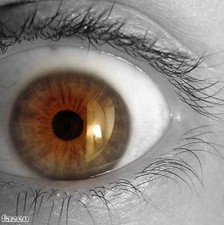 By Adrian Galbreth

Personal media eyewear specialist Innovega has announced the completion of its new mega-pixel eyewear in a compact in a commitment to producing high-performance designs for augmented reality (AR).

The company says the Innovega iOptikTM meets the demanding performance requirements of AR by eliminating the focusing optics that can limit the field of view of displayed media.

Instead it replaces them with micro- and nano-fabricated optical elements that are integrated into otherwise conventional contact lenses, with recent demonstrations highlighting this.

The company says it now intends to accelerate delivery of designs, components and licenses to selected strategic partners.

Steve Willey, chief executive of the company, said that conventional mobile device screens are often too small to read and certainly too small to enjoy.

"In recent past months we have demonstrated contact lens enabled eyewear for mobile devices including smartphones, portable game devices and media players that deliver panoramic, high-resolution experiences for entertainment and planned AR applications," he explained.

Mr Wiley added that, unless the display industry can deliver transparent, high-performance and compact eyewear, developers of AR and other compelling media applications will simply fail to create the excitement that consumers crave and the functionality that professional users need.

The new product interface comprises familiar, light-weight eyewear working with advanced contact lenses, aimed to appeal to 100 million global consumers who already wear contact lenses, as well as potential new wearers,

With low switching costs, Innovega expects many people to show interest in accessing rich media while remaining fully involved in their real-world activities.

"We believe that consumers will be thrilled to wear and benefit from its new lens-based eyewear given the unique combination of benefits that this new interface offers," the company stated.

By providing a "transparent, fashionable, and comfortable" interface that is consistent with modern lifestyles, the architecture also eliminates the social barrier that traditional opaque and bulky video eyewear can create, the Innovega states.
by Alexa Kaczka