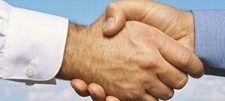 By Martin Burns

Bausch + Lomb has boosted promotion of its new line of surgical products for eye surgery patients across the planet.

In collaboration with Topcon Medical Japan, the company has announced the introduction of the Stellaris PC (Procedural Choice) Vision Enhancement System, which is aimed at the 100,000 patients who undergo vitreoretinal surgery each year for retinal detachments, diabetic retinopathy and other conditions that can lead to early blindness.

When used for cataract surgery, Stellaris PC utilises a state-of-the-art system for small incision size, which supports rapid post-operative patient recovery, as well as reducing operating room space requirements and lowering costs.

Hideyuki Ashikaga, president of Bausch + Lomb Japan, said the launch of Stellaris PC reaffirms B+L's commitment to introducing innovative products to the Japanese market.

We anticipate that the combination of Topcon's sales strength and service organization with Bausch + Lomb's technology will advance the standards of eye care as the ageing of population continues," he added.

Hiroshi Fukuzawa, Eye Care Business unit director, executive managing director and operating officer, Topcon, described Stellaris PC as a "next generation product" that will evolve the surgical landscape in Japan by providing the most advanced technology for both vitreoretinal and cataract surgery in a single system.

"With a full-scale entry into the vitreoretinal and cataract surgery systems, we expect sales synergies with our already existing OCT (optical coherence tomography), operation microscope, ophthalmic laser and our other products," he added.
by Adrian Galbreth