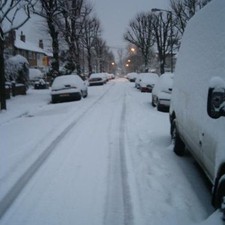 By Alexa Kaczka

A man who has almost completely lost his sight is helping out people who been affected by the recent heavy snowfall around the world - by making snowshoes.

Despite his vision progressively getting worse over the last decade, Miramichi resident Rheal Gray has ensured that one thing he has not given up on his helping people to traverse snowy pavements and fields, CBC news reported.

"I'm legally blind. But I can see a little, you know, enough to do this. I can see if the sun is out, I sit by the window there. And I can see pretty good, the line that I'm using to lace them," he told the source.

Although he no longer wears snowshoes himself, he helps to make them and even restrings them for people whose pairs are getting frayed.

One man who went to have his snowshoes restrung said he was amazed that Mr Gray was able to determine the type of string by touch, relying as he does on his other senses now his sight has failed.

Mr Gray told CBC he will continue to restring the shoes for as long as his health allows and carry on helping out people affected by the snow.
by Adrian Galbreth