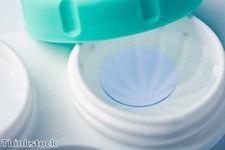 By Alexa Kaczka

When it comes to contact lens hygiene, people cannot afford to take shortcuts and must always aim to be as hygienic as possible when handling or inserting the product, one expert has pointed out.

Speaking to Gulf News, Dr Dasa Gangadhar, an ophthalmology consultant for the Grene Vision Group in Kansas, US, said that one of the more common faux pas he observes is people not cleaning reusable contact lenses properly.

"Many people wash their contact lenses with tap water, and this often does not remove dirt and harmful substances," the expert explained.

In addition, some people also tend to fall asleep while wearing their contact lenses, and the more this is done with the same pair, which should also be avoided.

Dr Gangadhar recommended that people clean contact lenses with the appropriate cleaning solutions at all times, or simply use daily disposable lenses if they are forgetful or would prefer the convenience.

He told the news provider: "People may not talk about eye care as much as they should, but the truth is that no one can afford to be careless with their vision."
by Alexa Kaczka