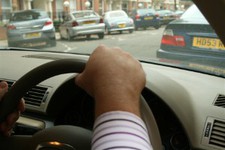 By Alexa Kaczka

Motorists who are penalised for having poor eyesight and breaking the rules of the road have no excuse, according to one road safety organisation.

Dorset Road Safe has aimed to raise awareness of the danger of poor driving, especially where bad eyesight is concerned, by publishing some of the excuses that motorists have given to Dorset Police in recent years.

In 2010, the police force launched the 'No Excuses' campaign, which aims to stamp out elaborate reasons for breaking the law, including not wearing seatbelts, driving too fast and not wearing contact lenses or glasses where required.

One of the excuses given recently was by a man who was caught speeding, who told the police that he had failed to read the speed limit because he was on his way to an eye test at that moment in time.

Brian Austin, 'No Excuse' project manager, said he is continually amazed at the thought process of some of the drivers on the roads.

"The Dorset Road Safe partners will continue to make full use of the 'No Excuse' team, traffic officers, safer neighbourhood teams, safety camera vans and the responsible drivers using our roads to catch those that think the law does not apply to them," he added.
by Alexa Kaczka