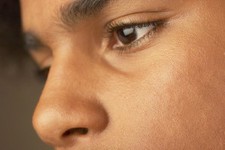 An acne prescription medication could be having an adverse effect on teens" eye health.

This common adolescent skin condition is suffered across the globe, with varying levels of severity. Although completely disassociated from the health of the eyes, scientists have found that some treatments could be creating eye problems as a side effect.

Tel Aviv University researchers point out this hypothesis is nothing new. Clinicians have been suggesting a link between acne and eye infections for years.

However, new research purports to link pill medications such as Accutane and Roaccutane with eye infections, such as conjunctivitis.

"Acne itself can increase the risk of ocular diseases," said Dr Gabriel Chodick. "There is a greater tendency towards inflammation and sometimes this leads to irritation.

Examining the records of nearly 15,000 adolescents at the Maccabi Health Care Services database, 1,791 people were found to develop inflammatory ocular diseases.

Most commonly, patients suffered from conjunctivitis. Researchers discovered that double the number of acne sufferers were reported to suffer from this condition, compared to the normal population.

While conjunctivitis is treatable and does not pose any immediate long-term health risks, researchers do point to evidence showing reactions to irritation, such as eye rubbing, can have long term implications.

In some cases people developed problems such as keratoconus, a degeneration of the cornea.

"A common side effect of Accutane and Roaccutane is dryness of skin and lips, so it"s only natural that these medications would also effect the lubrication of the eyelids - specifically the oil glands along the rim of the eyelid," Dr Chodick explained.

Infections and irritation become more common because the eyes lack lubrication across their surface. Tears are no longer present to wash away debris from the surface of the eye.

Researchers advise oral acne medication users to talk to their doctors about how to reduce eye damage, such as by using artificial tears, eye drops and other options to ensure eyes are kept lubricated.