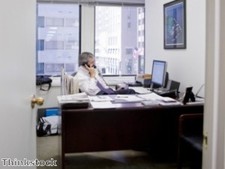 Many companies are failing to effectively deal with employees with disabilities, specifically those with vision problems, it has been claimed.

According to a spokeswoman for CLARITY - Employment for Blind People, there is still a long way to go towards educating employers about blindness and visual disability.

"It is not impossible for people to work, as many are well-qualified and have good skills to meet their necessary requirements, and just need support with technology and software to make it possible for them to do their jobs," she noted.

The representative added that there is a general feeling that employers are not familiar with disability legislation and the Disability Discrimination Act, and understanding in this will enable both visually-impaired and sighted people to work together.

Meanwhile, Shaun Williams, director of corporate affairs for Leonard Cheshire Disability, recently said that often, employers do not know how to handle the employment of disabled people and therefore shy away from doing so.

This is often not necessarily out of prejudice, but due to a lack of knowledge about the situation, he added.