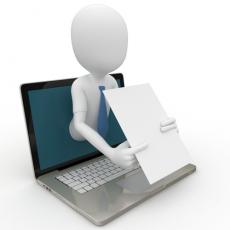 When we think of the latest trends in technology, our minds often immediately gravitate towards Silicon Valley. That's why it might come as a shock that the new capital of artificial intelligence (AI) research could actually be Le Gai Paris.

That's right, Facebook actually set up their official Facebook Artificial Intelligence Research lab ( or a "Fair" for short) in the City of Lights in 2015. The purpose of this lab is to attract local French tech talent and to build connections with other AI research institutions around Europe.

Although Facebook has other labs across the USA, they decided to specifically open one in Paris because they see great potential in France. Facebook sees a growing number of highly qualified students of AI coming out of French universities and it's keen to welcome them into the Facebook family.

Facebook, of course, has been at the forefront of AI advancements in recent years. Most famously, the Facebook team bought the virtual reality headset Oculus Rift for $2 billion in March of 2014.

Yann LeCun, the head of Facebook's AI worldwide research division, said he was very excited to open this brand new facility in his native land. LeCun was actually born in Paris and was educated in the capital city's Pierre-and-Marie Curie University.

Facebook executives said that Fair will focus its research on three main facets of AI: automatic language processing (ALP), software and hardware platforms compatible with AI, and language recognition. In addition to these major points of interest, Facebook also said that Fair's employees will take a look into computer vision.

Computer vision is actually set to be one of the most lucrative areas of AI in the future. Firms like Tractica believe that Facebook's decision to focus on this aspect of AI research in Paris is a smart move from the business standpoint.

One reason people are so enthused about computer vision is that it has a large number of potential applications in various fields. Just a few of these applications include using facial scanning to gauge the reaction of potential consumers to ads, recognizing cancerous cells in hospital patients, and recognizing the content of images in our photo libraries. Computer vision can also be used to scan drivers on the road, operate self-driving vehicles, and even help robots used in manufacturing perform tasks with greater efficiency.

Despite this brand new AI lab in Paris, there are still concerns Facebook and the AI community have to address with the local French population. First, many residents of France are concerned that AI will only increase the country's unemployment woes. In a study conducted by Microsoft, well over half of the French population said they fear that automating the economy will take away jobs.

Also, The French are not as entrepreneurial in spirit as the Americans, British, or even the Nordics. There's a far less likely chance of French investors taking a risk on AI technology than in other Western nations at this moment. This investor reticence has to do in large part to the long list of laws and regulations put into place by the French government.

Despite these problems, Paris' Fair looks like it will become another major hub for AI research in the ensuing decades. This Parisian lab will be the third official Facebook AI research facility in the world. The other two labs are located in New York and California.