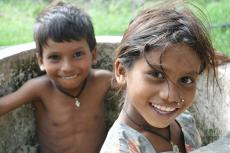 Microsoft is using its latest innovations in artificial intelligence (AI) and machine learning to help ophthalmologists diagnose and treat millions of eye patients in the Republic of India. Although the tech giant admits that its new tech is no replacement for visiting an eye doctor, Microsoft believes its technology can really help save a great number of people in India from blindness.

Microsoft began this venture at the start of 2016 by contacting LV Prassad Eye Institute (LVPEI). LVPEI is a not-for-profit eye institute with a campus in the southern state of Telangana, India.

Ever since their meeting, Microsoft and LVPEI have been using the Azure machine learning and Power BI services to scan and analyze eye data from over 1.1 million Indians. Each of these scans told eye doctors a boatload of information on possible surgical outcomes for every single patient scanned.

Besides providing quality care to Indian patients, Microsoft and LVPEI believe this technology can actually help analyze macro-medical trends in India. In particular, Indian doctors want to know exactly how blindness is spreading throughout the country.

Microsoft told reporters it used its Azure machine learning service to work out the numbers, and the Power BI service was used to make sense out of the data. All of this information can predict how long a person has before s/he loses his/her vision completely. In addition to predicting the time a person has left before blindness sets in, Microsoft's services can recommend various surgical strategies to doctors.

In addition to working with India's LVPEI, Microsoft has struck up deals with various other academic and research institutions around the world. Just a few of the more recent partnerships with Microsoft include the Federal University of São Paulo in Brazil, the Brien Holden Vision Institute in Australia, and the University of Miami.

One of the key areas of interest for Microsoft researchers includes looking into the rate of nearsightedness, or "myopia," in children across the world.

Unfortunately, myopia is a growing problem around the world. The rate of children reporting symptoms of myopia early in life, especially in East Asia, is steadily increasing.

The reason Microsoft is focusing its attention on India is the fact that India has some of the highest rates of eye disease in the world. 55 million of the estimated 285 million people who have eye diseases worldwide are in India. India is currently the second-most populous nation on earth, with around 1.3 billion people.

In addition to helping with eye care in India, Microsoft is also working on many other AI programs in the South Asian nation. A few of these projects include introducing agricultural apps and helping local governments track students they fear might dropout of school.

Besides Microsoft, fellow old tech giant IBM is also slowly making its way into the Indian market. IBM introduced its Watson computer program to six Manipal Hospitals in July of 2016. Employees at IBM hope that their technology will help doctors track cancer cell growth and offer the best possible suggestions for treatment.

Before being sent to India, Watson was tested for his accuracy at the University of North Carolina School of Medicine. Researchers there found that Watson was able to correctly diagnose and recommend treatment for cancer patients 99 percent of the time. The researchers on this study also discovered that Watson recommended solution options doctors failed to see in 30 percent of the cases.