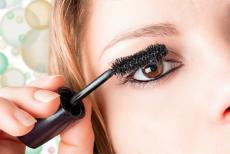 The soft contact lens manufacturer CooperVision just announced the winners of the annual FORCE Student of the Year competition. Both of this year's winners, Alessandra Rossi and Sara Picarazzi, come from the University of Milano-Bicocca in Milan, Italy.

The acronym FORCE stands for "Future Ocular Research Creativity Event." Participants in this event are asked to present innovative studies related in some way to soft contact lens technology and design.

The winners of the FORCE competition receive a scholarship, a complimentary trip to an international optometry conference, and instant connections to professionals in the soft contact lens industry. Everyone applying for this award must currently be a student at a European university and must be able to show clinical trials, a clinical review paper, and a case report related to soft contact lenses.

There were nine other groups involved in this year's FORCE contest from various European nations. The students that received honorable mentions include Malgorzata Hadzicka and the team Marie Kodetova & Barbora Hrackova. Hadzicka attends the Adam Mickiewicz University of Poland and Kodetova & Hrackova attend Masaryk University in the Czech Republic.

The top judge on the FORCE panel was none other than Professor James Wolffsohn. Dr. Wolffsohn teaches optometry at Aston University in Birmingham, England. Other judges on the panel included Dr. Eef van der Worp from Pacific University, and Professor Dauthulie Pascale from Université Paris-Sud.

Picarazzi told reporters she was shocked when she heard that her project won this year's FORCE competition. She said that FORCE provides a great platform for young professionals interested in contact lens manufacturing. She hopes this study will soon be published and that it will increase the University of Milano-Bicocca's global reputation for educational excellence.

This isn't the first time the University of Milano-Bicocca appeared in the final rounds of the annual FORCE competition. Indeed, just last year Michela Marton from the University of Milano-Bicocca received second place for her research into drug-delivering bio-polymer contacts for glaucoma patients.

The winner in the 2016 FORCE contest was Izabela Garaszczuk from the Wroclaw University of Technology in Poland. Garaszczuk researched tear turnover rates using both optical coherence tomography and Fourier transform profilometry.

CooperVision was founded in 1980 and is officially a subsidiary of Cooper Companies, Inc. The company is headquartered in Pleasanton, CA, and sells contact lenses to well over 100 countries. Cooper Companies is a publicly traded company and is listed on the New York Stock Exchange under the ticker COO.