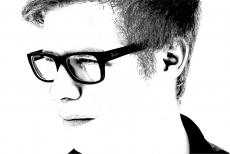 Although contacts are becoming increasingly popular in the UK, many Britons continue to wear spectacles just because they "look cool." That's according to Optegra Eye Health Care's recently released study on the modern UK's perceptions of glasses and contacts.
In total, 2,000 people participated in this nationwide survey. Of these respondents, only 16 percent wore contact lenses.
Researchers say at least one in ten respondents frequently wore glasses in public even when it wasn't necessary for their vision. In addition to "looking cool," some respondents said they wore glasses to hide their baggy eyes.
Interestingly, one in five participants said they thought they looked sexier without glasses on. These respondents admitted to feeling self-conscious while wearing glasses in public.
In addition to feeling a bit awkward, participants shared a few of their biggest glasses-wearing pet peeves. These annoyances included how glasses sometimes leave marks on respondents' noses, steamed lenses in inclement weather, and getting a piece of hair tangled in their glasses.
Survey respondents also said they frequently worried about losing their glasses.This study also revealed that most Britons spend about £207.73 on glasses every year. It also said most UK residents who wear glasses keep them on for at least six hours every day.
As for contact lens wearers, the biggest complaints included putting the wrong lens in the wrong eye or putting a lens in the wrong way. A few other contact-related aggravations include forgetting to take lenses out before bedtime and dropping a lens onto the ground and being unable to find it.
Current estimates suggest that 74 percent of UK residents either wear some form of corrective lenses or have had LASIK eye surgery. Of these, roughly 69 percent wear eyeglasses and 13 percent wear contacts.
Optegra Eye Health Care is a major international ophthalmic service provider headquartered in Guildford, Surrey. Anyone can contact Optegra Monday through Friday from 8am to 8pm or Saturday from 9am to 4pm. Optegra's main phone number is 0808 169 2511 and the company's email address is info@optegraeyehealthcare.com. Optegra's address is as follows: 11/13 Frederick Sanger Road The Surrey Research Park Guildford, Surrey GU2 7YD