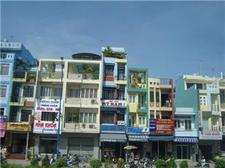 Vietnamese farmers are taking risks with their eyesight by trying to treat themselves, it has been reported.

Lam Thi Ngoc Mai, an eye doctor at Hau Giang"s General Hospital, told the Vietnam News Agency that most of the 520 patients admitted for eye treatment last year had already taken action which was not safe.

In one case, a farmer named Ho Van Hong tried traditional medicine to cure himself when he suffered eye injuries from rice seed from a plucking machine.

He has now lost his sight.

Another farmer, Danh Tam, whose father was also blinded by a rice plucking machine, said he was embarrassed to wear safety glasses and said that blindness cannot be escaped if it is destined to happen.

The capital of Vietnam is Hanoi although Ho Chi Minh City is the largest city in the country.


by Emily Tait